Top 10 Golborne Road and Notting Hill New Restaurants
akub, W8
Three floor modern Palestinian
Honouring Palestinian produce and using British seasonal ingredients, at akub, restaurateur and chef Fadi Kattan offers modern Palestinian cooking in a contemporary setting. Décor and touches are a nod to the landscape of Palestine; there's a glass-covered courtyard that's filled with olive trees and jasmine, and the colours used throughout include oranges, sand and earth tones, and olive green. For menu highlights there's natural wines and a Dead Sea chocolate cake.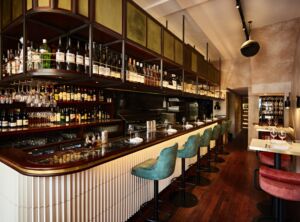 Caia, W10
Open fire, wine bar and music venue
Already gaining quite a reputation for good times, this is a great addition to Golborne Road. Spread over two floors, pull up a stool at the ground floor bar for small plates and wine, or go downstairs and dine / catch a DJ; check their website to see who's playing / what's on.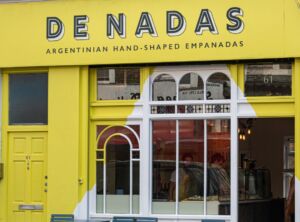 De Nadas, W10
Empanadería, wine and vinyl
Straight out of Argentina, De Nadas is bringing the sunshine to Golborne Road – literally. With a yellow sherbet coloured exterior and upbeat music inside, this place radiates positive vibes. They have 15 different flavours of empanadas – including ingredients like smoked malbec, spicy lamb, blue cheese and pear – that use Argentinian dough and are baked (not fried). They have a private vinyl room for tastings, and London's largest selection of malbecs.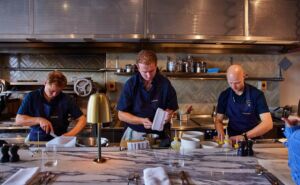 Dorian Notting HIll, W11
From the founder of Notting Hill Fish Shop
There are lockdown winners, and then there's Chris D'Souza, founder of The Notting Hill Fish + Meat Shop and The Supermarket of Dreams. The Notting Hill Fish Shop became a daily destination for people during lockdown – a stylish, friendly space, with familiar faces and great service – to buy the best fish and other deli bits. He's now expanded the space, opened the Supermarket of Dreams (and Greens) and his latest venue, Dorian, is already a hit, too. It's a classic bistro in style, with bar dining and a wood grill scent that hits you immediately when you walk in: this is exactly where you want to spend an afternoon or evening. With Max Coen (ex Kitchen Table and Ikoyi) at the helm, there's a short menu of dishes that are excellently executed, and the maître d' makes you feel like you're somewhere special from the moment you pass through the door.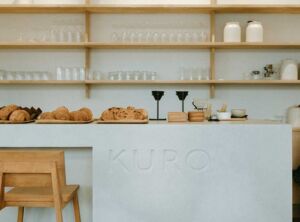 Kuro Eatery, W8
All day restaurant
An all-day restaurant, Kuro serves small plates with clean flavours. Chef Andrianos Poulis is Greek, and takes inspiration from his Mediterranean heritage for dishes, with a particular fondness for fish. The venue is white and wood, and they have plans to turn the Kuro Kiosk (magazine store) into a bakery soon.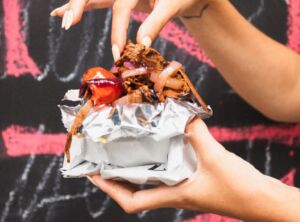 Miznon, W11
From Tel Aviv with love
One of the biggest launches in London this year, Miznon, from Tel Aviv but already in cities across the globe, first opened on Broadwick Street in Soho, and now has a second location on Elgin Crescent. Offering an energetic atmosphere with – some say – the best hummus and falafel around, this is a fun, delicious spot.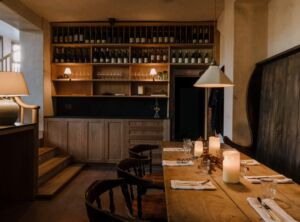 The Pelican, W11
A classic already
Another lockdown winner. One of its founders had spent the last 12 years operating the much-loved Fat Radish in NYC. During lockdown he came back and teamed up with the founder of Notting Hill's 7 Saints restaurant (also on All Saints Road) to quietly launch The Pelican to instant praise. They sympathetically restored the well-known venue – pared-back woods, floor-to-ceiling windows and soft lit candles – and have an updated British menu with highlights like monkfish and lobster pie. The curbside seating outside is new and always busy, and reservations are necessary on most nights. The Pelican seems to be a 'real' local – a pub for families and friends in the area, but also drawing well-known 'names' and people from all parts of London.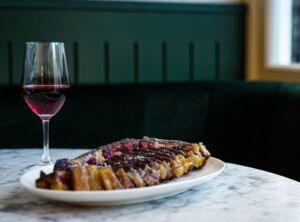 Straker's, W10
Wild cooking comes west
This small but perfectly formed restaurant is exactly what a neighbourhood local should be. It's bustling with flattering lighting, serving a constantly evolving menu of 'food you want to eat' from a chef that's worked in some of London's finest restaurants – The Dorchester, Heston Blumenthal's Diner and the Michelin-starred Elystan Street – with a committed following for his wild cooking recipes and videos. Using only seasonal produce, there's a central, visible Gozney oven used to fire out flatbreads to start, and then it's interesting small plates after that.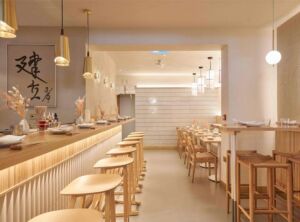 Sumi, W11
From the chef that brought us Endo at the Rotunda
This place was so good, they had to buy the restaurant next door. Recently expanded, Sumi is the more casual restaurant from acclaimed sushi chef, Endo Kazutoshi, of Endo at the Rotunda fame. The décor is Scandi-Japanese, all beech wood and light, the menu is short and authentic, the ingredients are the freshest and seasonal.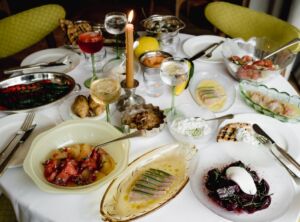 Zēphyr, W11
Little bit of the Med on Portobello
From the Pachamama Group, Zēphyr is a new Greek-Med restaurant and late-night agave bar on Portobello. Upstairs it's light and feels stylish but relaxed, serving a menu that's divided by soil, sea, land; during the day, the doors open to let the vibrancy of the area in. Downstairs – called Naked and Famous – is a louche, '70s lounge, with pink velvet and low lighting. They have a great selection of tequilas and the bar manager knows his drinks.